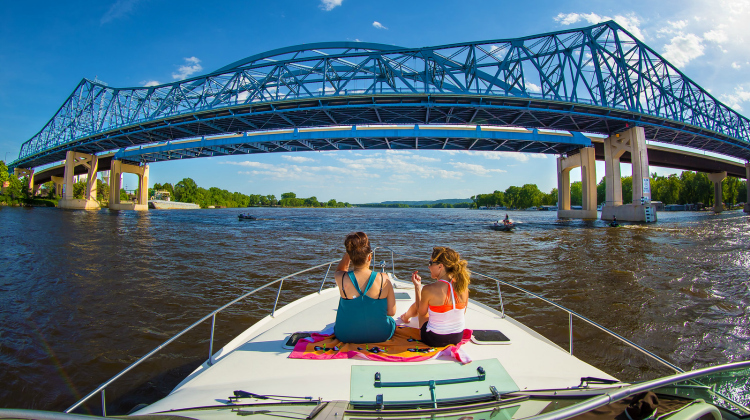 5 Haunted Places & Tours In La Crosse County to Visit During the Summer!
Photo by Bob Good
While any town has rumors of haunted areas, La Crosse is home to some truly spooky terrors.
Treat your group to an outing they won't soon forget with this list of five can't-miss stops on a hunt for the haunt.
#5. Bodega Brew Pub
This pub is over 100 years old, which is enough to tell you it'll be haunted. The story goes that a previous owner hung himself in the basement of the bar, and it has been visited by ghosts ever since. Many people have seen ghosts or heard spooky noises, and the employees say you can hear voices talking in the basement. Not creepy enough for you? Let's head to…
#4. Del's Bar
Visitors love Del's bar because instead of seeking out the rumors of hauntings, employees are more than happy to share their tales. Ask any employee and they'll share stories of hours worth of mysterious giggling voices, unexplained appearances and much more.
#3. Coate Hall, UW-La Crosse Campus
If you're near the campus and love ghost stories, Coate Hall is a must-see. There have been tales of writing on bathroom mirrors, former students haunting the halls and much more. Is it all just students' tales or is it something more? You decide.
#2. Warehouse Concert Venue
If you attend a concert here, even by yourself, you won't feel alone in the crowd. There have been many sightings of a young girl floating around the building, always just out of reach. The security system has picked up doors lined up in a row opening and closing when no one is in that area as well. These sightings are more frequent when construction is being done to the building, so employees think the phantom is most interested when they remodel her home.
#1. The Ghosts of Historic La Crosse Tour
Join us for a spooky exploration of historic downtown La Crosse and allow us to introduce you to some residents who simply refuse to leave. Bartenders, barbers and great lovers of the theater will be among the ghostly city dwellers you will hear about. Tours lead by professional storyteller Michael Scott and are under one mile in length.
You can get more information about this tour, other attractions, and events at http://www.explorelacrosse.com/calendar
About La Crosse
The La Crosse, Wisconsin, area is rich in scenic beauty, diverse attractions, first-class hospitality, and superb meeting facilities. Centrally located between the states of Minnesota, Iowa, and Wisconsin, La Crosse is the perfect site for  regional meetings on the Mississippi. Meeting planners are encouraged to contact us with questions.