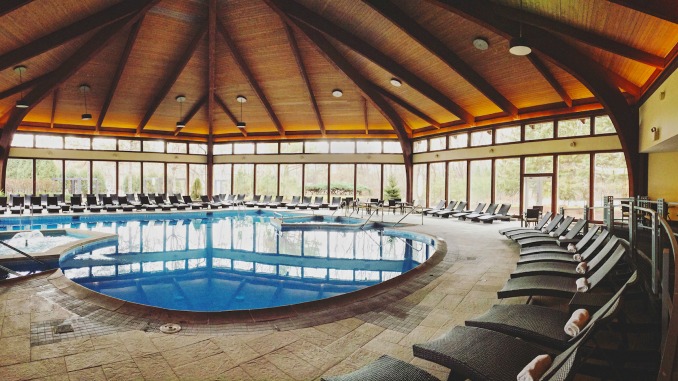 Engage Employees Through Thoughtfully Planned Meetings
By Janine Osborne, Corporate Sales Manager, The Abbey Resort and Avani Spa
The statistics about employee engagement are alarmingly relevant to the bottom line of every business, and provide meeting planners an opportunity to be seized. Most simply stated, employee engagement is the commitment employees have to their organization and its goals, and it is an important measure for meeting planners to note.
According to recent Gallup studies, more than two-thirds of the U.S. workforce is either not engaged, or is actively disengaged! This is incredibly important because we know that having engaged employees leads directly to success in the bottom line. Engaged employees who feel part of a mission bigger than themselves are known to stay with a company for longer periods of time, share more creative ideas, suggest process and procedure improvements, and give their best work, which all adds up to a better bottom line.
It is time for those of us who assist in planning meetings and events to seize this opportunity to better engage employees! Three simple ways we can do this are to regularly provide event attendees opportunities to retreat, relate and be rewarded through thoughtfully planned meetings.
Retreat: Stepping into a new environment for a meeting is a great way to engage employees because it promotes innovation and learning, which in turn helps individuals to contribute in new ways and therefore feel valued. By getting away from the busyness of the office, employees' minds are opened, creativity is encouraged and teams find themselves working together in new and innovative ways. And a retreat shouldn't mean sacrificing function. For example, The Abbey Resort provides all the faculties needed for meetings and conferences, while also offering a relaxing and beautiful environment that encourages attendees to retreat from the day-to-day grind. At The Abbey Resort, meeting attendees are just a short drive from their Midwestern offices, but feel miles away with the open air and natural beauty of the Lake Geneva area where they can relax and clear their minds.
Relate: Business is all about relationships, and the most important relationships are often internal. Imagine top-level management and the newest entry-level employees roasting marshmallows side-by-side at a bonfire on the shores of Geneva Lake, or engaging in a hands-on team building activity while enjoying the natural setting and sunshine of a lakefront resort like The Abbey. Or consider the engagement benefits of a department or team enjoying a crisp morning stroll along the picturesque Lake Shore Path, taking in the fresh air and engaging with colleagues in new ways. The best, most successful companies ensure their internal relationships are well cared for and honing these relationships on neutral turf and away from the office often feels more natural.
Reward: When employees feel their own success is tied to the success of their company, they are more likely to give their best while on the clock. Imagine the engagement benefits of treating hard-to-impress millennials to a surprise complimentary welcome reception upon their arrival to a mandatory corporate retreat as a way to thank them for the extra hours they've put in. Or consider the excitement of giving the highest performing employees a complimentary massage or facial at Avani Spa to be enjoyed during their stay. Small rewards go a long way in making employees feel valued and appreciated by management, and therefore part of a mission bigger than themselves.
By regularly providing opportunities for attendees to retreat, relate and be rewarded at company functions, we can play a direct role in the attitude and commitment employees have toward their organization. Employee engagement isn't finding the one thing that will engage them – not even a complimentary massage at the spa is a magic solution. Employee engagement is achieved by consistently offering opportunities for team members to feel part of a mission bigger than themselves by incorporating engagement into the regular operations of the organization.  You can read more about these engagement studies on the Gallup website, or give me a call to discuss how The Abbey Resort can help you and your group better engage your team.
---
Resources: http://www.gallup.com/poll/188144/employee-engagement-stagnant-2015.aspx
As Corporate Sales Manager, Janine Osborne collaborates with businesses of all sizes on meetings and events ensuring objectives are met and programs are executed with ease.
E: [email protected] T: 262.275.1498