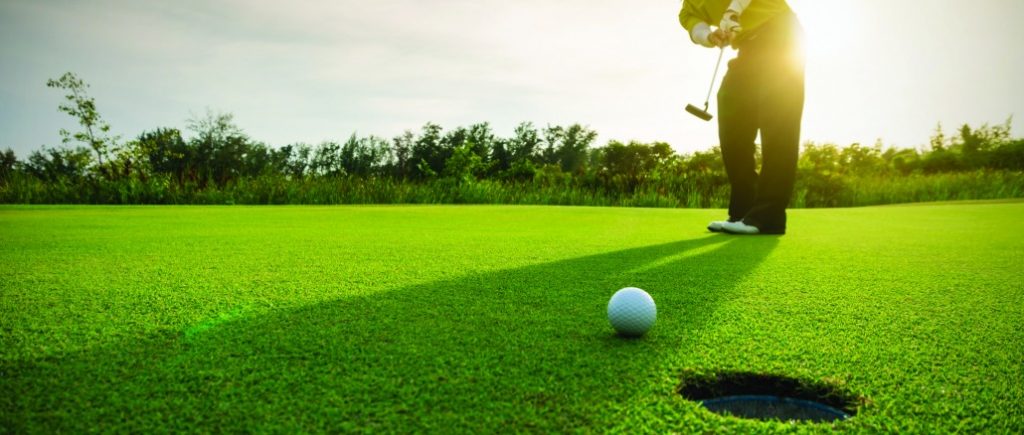 Hole in One: Tips to make your golf event a success
By Clair Urbain
Whether this is your first crack at setting up a golf event or you're looking at ways to make your golf outing even better, Phil Immordino, president and founder of the Golf Tournament Association of America (GTAA), says there are many ways you can help guarantee or improve an event's success.
Perhaps nowhere else in the country is that more true than in Wisconsin, says Mike Lehmann, golf director at Ironwood Golf Course near Sussex. The 27-hole course hosts up to 140 golf events each season that range from 16 to 240 golfers.
"We are finding that Wisconsin golfers are used to very well-run events. With many golf courses competing for business, golf courses must help their event sponsors produce great events. In many cases, a golf outing is the host's one chance to impress attendees; golf courses can help them do that," Lehmann says.
There are ways to improve your performance, and the GTAA has several resources available at gtaaweb.org that can help you do it. Immordino and Lehmann share several ways to improve your golf event's outcome.
1. DEFINE YOUR PURPOSE, THEN SET BIG GOALS.
"Establish your reason, such as client entertainment, fundraising, public relations, competition or networking opportunity," Immordino says. Make sure committee members are on the same page. "Once you have a plan, stick to it. If fundraising is your goal, decide how much money you want to raise and where the money is going. Sponsors and golfers will write checks more easily if they know they are writing them to an organization that has a plan or goal."
2. STAFF THE TOURNAMENT CORRECTLY.
Do not attempt to plan and execute a golf tournament alone. You will get frustrated and burned out. "Golf tournaments and outings are fun and exciting, finding volunteers should be easy," Immordino says. "Look within your industry. Call on vendors and businesses in your industry and highlight how this is an opportunity to network, serve, make friends, pay dues, see action and get recognition."
Once you've identified volunteers, hold volunteers accountable. You will be more successful if you give direction and request weekly reports, he says.
Make sure volunteers feel rewarded. "Your committee will be loyal and return year after year if you reward them with gifts, incentives, exposure and recognition," Immordino explains.
Lehmann agrees. "Rely on the golf course to help you set up the event. They do it very often; planners do it perhaps once a year. Planners should spend their time with guests and volunteers building relationships, not running all over setting up signs and hole games."
3. CHOOSE THE RIGHT TOURNAMENT FORMAT.
"The caliber of your players should determine the format. Beginner golfers enjoy a scramble, good golfers enjoy a best ball format and a mixed group of golfers enjoy a modified scramble. Ask your local golf pro for the best format for your group," Immordino says.
Also, he suggests mixing up your event from year to year. "Don't get stuck in the same rut year after year. Think about a Pro-AM, Celebrity-AM, Night Golf or a Golf-A-Thon," he suggests.
Lehmann says golf outings are increasingly social and less competitive. "We're seeing about 90 percent of our outings related to a social group or charity cause. That has flipflopped in the last 10 years when corporate outings dominated golf outings. The social groups concentrate more on having fun and building relationships and are much less competitive than in the past."
4. SELECT THE COURSE AND GET THE BEST DEAL.
"The golf course you choose is one of the most important decisions you make. Find out what your golfers want in a course: new, private, traditional, easy or difficult?" Immordino asks.
Then, make sure the golf course wants your business. Make sure you and your golfers will be welcome guests and receive the utmost customer service.
5. SELL SPONSORSHIPS.
"Sponsors are companies that want to give to your cause, build relationships with your members or guests, and most important, have a relationship with you. Call on vendors within your industry, explain the value to them and give them the opportunity to invest," Immordino says.
6. RECRUIT GOLFERS.
"Without golfers, you have no tournament," Immordino says. Golfers will play in your event if you show them a good time, you give them value and they have a relationship with you. "You will easily sell out your tournament if you have nine committee members each selling four foursomes."
7. PROMOTE YOUR EVENT.
Networking is the key, Immordino says. "The best promotion is through relationships. Golfers and sponsors will return year after year. Spending money on promotion is not necessary if you have a good committee and you produce a good event."
Lehmann says golfers now tend to wait until much closer to the event to reserve their spot. "You'll have a pretty good idea on the final number within two weeks of the event, but not any sooner."
8. INCLUDE GAMES AND CONTESTS.
"Games and contests build memories. Beginner golfers enjoy additional activities on the course and it creates an opportunity to announce more winners. The more winners you have, the better," Immordino says. The quality of prizes matters, so try trading with sponsors. Consider goodie bags for every participant; look for quality prizes and raffle and auction items.
"We are finding attendees are liking fewer, more valuable prizes. They also enjoy mini events at holes on the course, such as bean bag toss or ring toss with a chance to win something. It's like a mini-carnival in some ways, which makes the event varied and a chance for more foursome interaction," Lehmann says.
Participants like photography and video opportunities. "Team and individual photos build memories. Include photos in the event packages. An event video gives added exposure for sponsors," Immordino adds.
9. SWEAT THE DETAILS.
Watch everything from the spelling of guest names to starting on time. Make sure all committee members know event details. Lehmann says the golf course can be a great help. "With a 20-minute phone call, we can nail down most every detail and take care of them so the planner can concentrate on soliciting sponsors and recruiting golfers."
10. PROPER PLANNING ASSURES SUCCESS.
Depending on the history of the event, start six months in advance to reserve the golf course. Five months before the event, contact sponsors. "More time may be needed for new events so sponsors can include the event in their budgeting process. Contact golfers no less than 60 days in advance," Immordino adds.
Lehmann says meeting planners fret over last-minute changes. "It's very common for people to drop or send a substitute. Don't sweat it; let the golf course handle the details of printing the nametags and rosters. They are used to handling these last-minute changes," Lehmann says.
11. BE BUDGET-MINDED.
"Don't spend more than you bring in and your event will be profitable. Charge for all playing spots and keep in mind that sponsors are your profit," Immordino says. Be aware of opportunities for additional revenue: Mulligans, gambling holes, contests, raffles and auctions can take your event to a new level.
12. FEED THEM WELL AND TAKE CARE OF THEIR NEEDS.
"Give them great food, but not too much before the tournament. It's also a good idea to pay for their drinks," Immordino says. He also suggests identifying hotels nearby in a variety of price ranges for traveling guests.
13. USE PROFESSIONALLOOKING SIGNAGE AND PROMOTE THE EVENT.
"Full-color, quality signs show class. Make sure sponsor signs are easy to see and they will help make your event look bigger. It will encourage more sponsors for next year," Immordino says.
14. WRAP UP AND FOLLOW UP.
Pay your bills, clean up and write thank you letters. Build a reputation of thoughtfulness and your event will experience continued success, Immordino concludes.