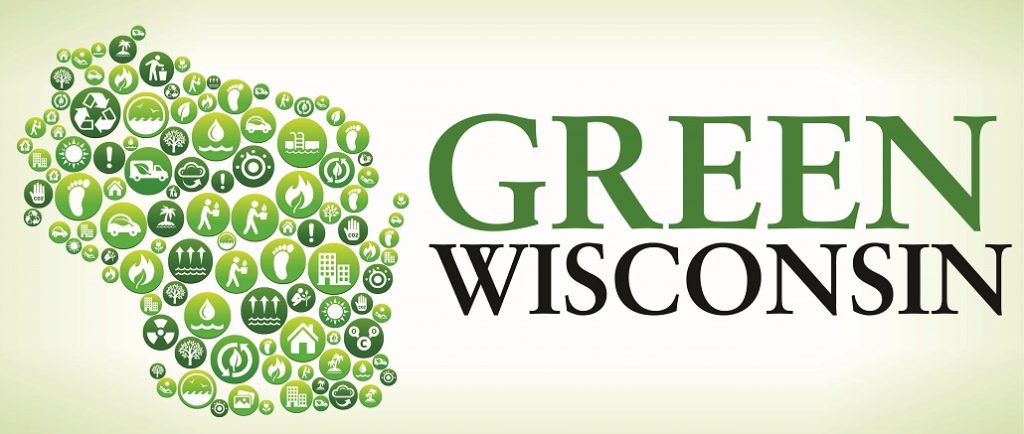 Green Wisconsin: Meeting venues offer sustainable practices
By Nancy A. Herrick
In its 2016 report, the U.S. Green Building Council said the hospitality industry is poised for significant growth in green building.
"We are seeing an increase in consumer demand toward sustainability practices, and no industry is better poised to meet these demands than hospitality," said Rick Fedrizzi, CEO of the council, adding that green practices help enhance the "triple bottom line — people, planet and profit."
While the report made headlines in some circles, it's old news to the large number of meeting and hospitality venues in Wisconsin that have gone through the process of becoming Travel Green Certified.
The Wisconsin Department of Tourism set up Travel Green Wisconsin a decade ago to promote environmentally friendly business practices. It was the first program in the nation to offer state certification for green hospitality and has become a model for sustainable travel efforts.
The reaction has been positive and now more than 400 hospitality venues in Wisconsin are Travel Green Certified.
"The program was started as a response to travelers who were interested in staying in places that were environmentally aware and made sustainable practices a priority," says Lisa Marshall, communications director for the Wisconsin Department of Tourism.
"We also have found that more and more meeting planners expect facilities to have sustainable standards in place. They want their attendees to feel good about the choice of where to hold a conference or meeting.  So they look for that Travel Green Certification."
To become Travel Green Certified, a venue must apply and earn a minimum of 35 points in categories such as waste reduction, reuse and recycling; energy efficiency, conservation and management; air quality; transportation and more.
A third party does the certification, Marshall says, and those venues that qualify are allowed to use Travel Green signage in their promotional material. Recertification is required every two years. (The details can be found at travelwisconsin.com.)
Jay Schumerth, senior general manager at the Radisson Paper Valley Hotel in downtown Appleton, says becoming Travel Green Certified was not difficult.
"Over time we kept implementing recycling and energy programs and we found that what we already had accomplished meant we were well on our way to becoming Green Certified," he says. "These days our customers appreciate it and many meeting planners expect it."
Green programs at the Paper Valley Hotel include donating coffee grounds locally for reuse and recycling soaps through a Kiwanis program.
"A bar of soap is basically used once and then is thrown out," he explains. "Through the Kiwanis program the soap is collected, melted down, turned into new soap and sent to Third World countries, where it helps with hygiene while helping us eliminate waste."
What's next for the Paper Valley Hotel?
"I just talked with my food and beverage manager and we decided we have to get rid of Styrofoam," he says. "We're committed to that in 2017 and will be talking to our vendors to see what alternatives are available."
Lola Roeh, general manager of the Osthoff Resort in Elkhart Lake, says she is proud of the resort's Travel Green Certification. "And we know that our guests who value preserving the environment appreciate our green initiatives."
She says that at the turn of the millennium the green movement was picking up steam.
"Just recycling wasn't cutting it anymore," she says. "There were many more things we could do as a resort to protect and preserve the environment. Being that Elkhart Lake is so beautiful and the lake is so clear and pristine, we felt that it was our duty as the largest resort in the area to do our part in preserving our greatest resource and our biggest attraction: the nature around us."
She says meeting and convention planners are more aware – and demanding – than in the past and are making sure green efforts are in place before deciding where to hold a conference.
"We have a group coming soon that has a 'green rider,' wanting to know if we recycle (we do), if there are recycling bins in the rooms (there are), our towel washing and exchange policy, etc.," Roeh says. "They're even bringing in their own recycled wood 'green keys' for their rooms that we can activate because they work with our current plastic key-card system. If that goes well, that's another green initiative that we may adopt in the future instead of plastic key cards, cutting down greatly on waste."
There is one initiative that she says truly stands apart: the Osthoff's on-site organic garden.
"It's close to two acres and in 2016 we harvested close to 20,000 pounds of organically raised produce that we use in our restaurants and banquet facilities," she says. "It's been a labor of love for us to grow and serve our own produce to our guests."
The Pfister Hotel in downtown Milwaukee has been Travel Green Certified for about a decade and Cassy Scrima, director of marketing, says it has been good for business.
"Guests are very environmentally conscious and they pay attention to who is working hard to ensure resources are protected – and they will make buying decisions because of it," she says.  "Plus there are many meeting planners who will not even consider a property if there are not proven initiatives in place to protect the environment.
"Requests for Proposals will have some sort of environmental criteria at least 85 percent of the time," Scrima says. "Some have even eliminated bottled water on breaks and opt instead for pitchers of fresh ice water in their place."
The Pfister also opted for instantaneous hot water so there is no energy loss in water storage, changed parking structure lighting to LED fixtures with motion detectors to reduce energy when no one is around and changed some kitchen flooring to 100 percent recycled materials.
Perhaps the most dedicated green conference facility in the state is Monona Terrace, the convention center overlooking Lake Monona in Madison that originally was designed by famed architect Frank Lloyd Wright. Not only is it Green Certified by the Wisconsin Department of Tourism, but it also is certified as a Gold Level green building by the U.S. Green Building Council's LEED program for existing buildings. LEED stands for Leadership in Energy and Environmental Design.
"Going back to our Frank Lloyd Wright roots, organic architecture involves working in harmony with the environment," says Fran Puleo, community relations manager for Monona Terrace.  "So seeking green certifications was a natural fit for us."
Achieving LEED certification is an extremely rigorous process, she says. "But once we achieved LEED recognition there were conferences and meetings that sought us out because of it."
Puleo says planners like to know that environmental awareness and sustainability is a priority for a facility.
"For example, we donate 3.75 tons of food to local food pantries in a year, compost 21 tons of organic matter and use eco-friendly serving ware made of corn products instead of plastic," she says.
Not only have Monona Terrace's efforts increased business, but they also have saved money over the long haul.
"There is an initial cash outlay when you do things like change to more efficient light bulbs, low-flow water fixtures or more energy-efficient appliances in the kitchen," she says.  "But over time these initiatives actually save money."
Increasing business and saving money weren't the only concerns, however.
"Helping the environment is the top priority," Puleo says. "It's an ongoing process. But when an effort is made in the best interest of sustainability, all kinds of good things will follow."