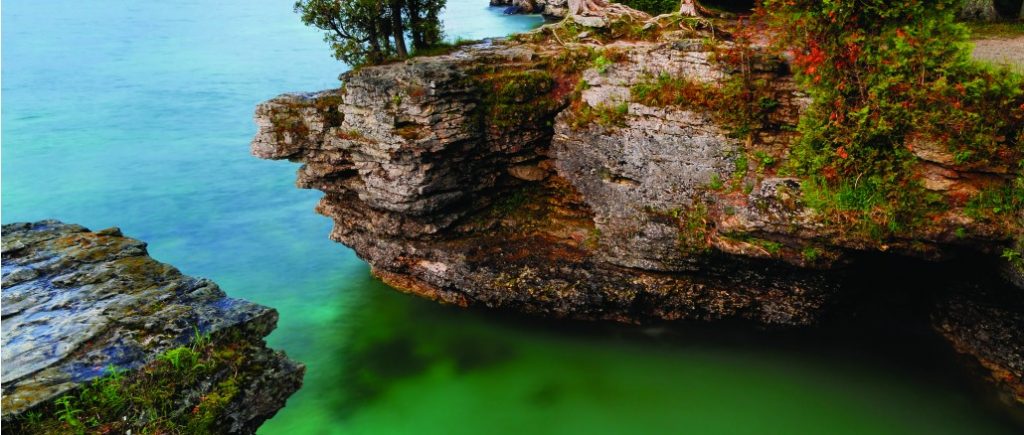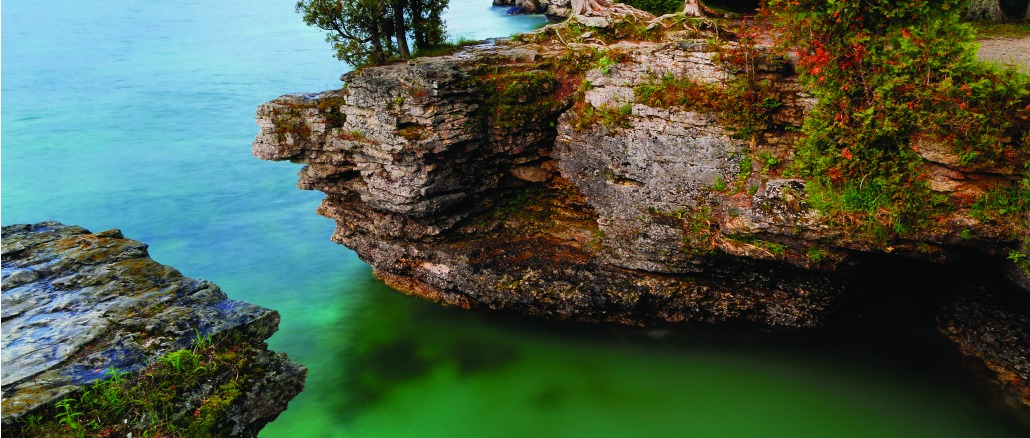 Destination: Door County
04/05/2017
By Melanie Radzicki McManus | Photos by travelwisconsin.com
Mention Door County and images of pristine beaches and expansive lake views may pop into your head. Or perhaps it will be thoughts of plump red cherries and the stunning palette of fiery foliage that unfurls each fall. Or maybe you'll picture the area's iconic fish boil: That giant metal pot filled with bubbling water, fresh whitefish, baby red potatoes and onions. The roaring fire underneath. And the climactic moment when the famous flaming boil-over occurs, indicating the meal is just about ready. Whatever pictures fill your mind, their meaning is clear — Door County is a great place to escape. And much of what makes it a fantastic vacation destination also makes it a prime locale for meetings.
"Few destinations in the Midwest provide a combination of natural beauty, small town charm and a sense of history as rich as Wisconsin's Door County," says Laura Bradley, marketing and sales manager for the county's visitor bureau.
Long one of Wisconsin's most popular tourist destinations, Door County forms a slender peninsula that juts into Lake Michigan a little northeast of Green Bay. Rural and rustic, the county features 300 miles of shoreline, five state parks, 11 historic lighthouses and more than a dozen quaint communities, all with distinct personalities. Yet it's also home to sumptuous inns, fine-dining restaurants and high-brow art galleries. Tucked in and around these amenities, says Bradley, are some of the more scenic and unique meeting sites in the state.
The county, with a population of just 28,000, is primarily a small-meeting destination. Its 40-plus meeting venues can accommodate groups of 10 to roughly 400. The facilities range from sprawling resorts and cozy hotels to more atypical sites such as art galleries, museums, restored barns and gardens. One of the largest meeting facilities in the county is Landmark Resort.
Located in Egg Harbor, a town that sits in the middle of the county on the bay side of the peninsula, the resort can host groups of up to 230, says Jeff Larson, director of marketing and sales. The facility has 10 meeting rooms, eight with stunning water views, plus 294 suites, the bulk of which underwent a $4 million update during the first several months of 2017. The update included new beds, furniture, carpeting, tile, lighting and artwork. The Landmark features the Carrington Pub & Grill, plus offers both on- and off-site catering. Meeting staff is also happy to arrange activities such as scavenger hunts, yoga sessions and live music.
"Our strength is our atmosphere," says Larson. "It's very much natural. We're on 40 wooded acres, everything's in earth tones and we overlook the bay of Green Bay. Even if there are 500 people on the property for a meeting, it's a quiet, tranquil setting. For groups, this is typically the draw."
Jill Roznowski agrees. The executive administrative assistant for the Evangelical Lutheran Church in America's East Central Synod of Wisconsin said the group has been holding its theological conferences at Landmark for years because of the staff's exceptional service and expertise. But she said another important reason is the resort's peaceful surroundings. "The setting gives you the feeling of being away, and of solitude, yet you are close to things," she says.
Another draw for groups, says Larson, is the Landmark's locale. Not just being situated in scenic Door County, but being centrally located within the peninsula. "We have five golf courses within 10 minutes of us and five wineries within 10 or 15 minutes. Try meeting in a big city and getting anywhere in 10 minutes."
At least one of its customers, Milwaukee's Auer Steel, appreciates Landmark's proximity to Green Bay. Every fall as a thank you, the steel manufacturer brings up to 150 customers to the resort, typically couples. The trip is scheduled to coincide with a Packers home game so that employees can make a stop at Lambeau Field on the way to or from the resort, says Auer's Tina Seibold. Of course, Auer Steel also appreciates the Landmark itself. "They have a beautiful setting with views of the lake; nice amenities like pools, hot tubs and a restaurant; and their staff is great to work with," she says.
Stone Harbor Resort is another one of Door County's larger meeting venues. The 161-room facility sits right on the water in Sturgeon Bay and offers five meeting rooms, including the flexible-space Harbor Ballroom, which can seat roughly 400. The Lodge at Leathem Smith, located less than two miles south of Stone Harbor, has 63 rooms, an on-site restaurant and a meeting room that can also seat around 400. Up in Ellison Bay, the spacious Rowleys Bay impresses guests with 700 feet of Lake Michigan shoreline. The facility contains six conference rooms with a capacity up to 200, plus a restaurant, pub and bakery.
Of course, size isn't everything. Plenty of small groups seeking meeting sites are looking for more creative, intimate spots.
One option is the Door County Maritime Museum in Sturgeon Bay. The museum can accommodate up to 60 in its meeting space; visitors can browse through its four galleries detailing the county's maritime history before or after their meeting. Jacksonport, on the lake side of the peninsula, is the site of Nelson House, a five-bedroom vacation rental home that is also used for meetings of 10 to 14. The beautiful arts and crafts-style home features a 25-foot-by-65-foot deck out back and 300 feet of sandy frontage, complete with fire pit. Inside, the home sports Douglas fir-beamed ceilings, four stone fireplaces and a pool table in its loft. It's also Travel Green certified.
Smaller groups, such as corporate or business retreats, form the core of Door County's business clientele, says Bradley. These customers often like to schedule team-building activities, which can be easily accessed throughout the tourist activity-laden peninsula. One example: Sail Door County in Sister Bay offers corporate groups the chance to bond over helping sail the Edith M. Becker, a 65-foot, gaff-rigged schooner. Professional guides at the Door County Adventure Center in Sturgeon Bay are happy to arrange activities like kayaking, ziplining and camping for vacationers and retreatants alike. The center additionally offers activities specifically geared toward team-building and leadership development — low and high ropes courses and an obstacle course mud run.
If sailing a schooner or participating in an obstacle course mud run are too daunting for your group, no worries. Door County offers innumerable and varied ways for your employees to occupy themselves when meetings are over for the day, whether they'll be bumming around with colleagues, their family or solo. Guests can golf at one of the county's 11 courses, hop aboard the Cherry Train for a tram tour of Washington Island, or take in a performance by the Peninsula Players Theatre. The more artistically inclined can try their hand at glass-painting at Hands On Art Studio or help prepare a meal at the Savory Spoon Cooking School. Tours are available at the Door Peninsula Winery, Door County Distillery and Door County Brewing Company for aficionados of handcrafted alcoholic beverages.
It's this panoply of activities, says Roznowski, that causes her group to excitedly mark the theological conference on their calendars. "Door County is a place everyone looks forward to each year. There are so many opportunities for people with a variety of interests, from hiking, shopping and taking in the sights, to finding a spot to sit and be still."
Perhaps the best part about meeting in Door County, then, is that when the work is finished, you can stay and play.