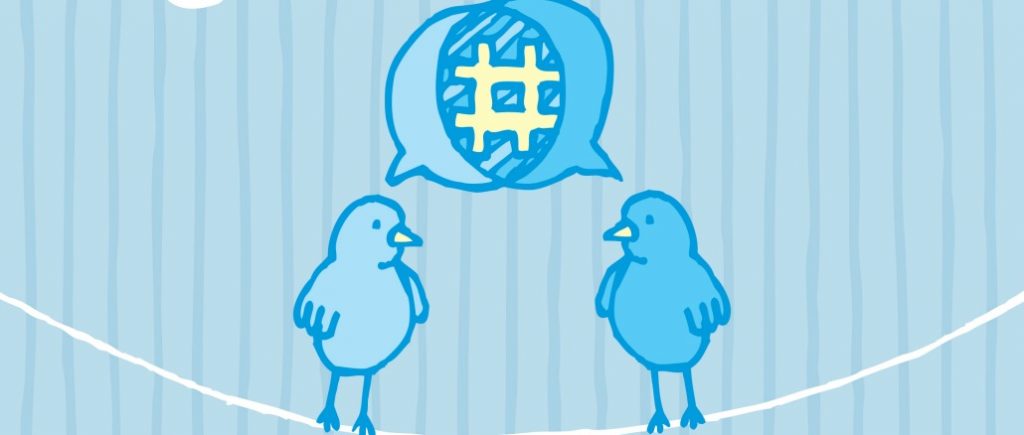 Live tweeting allows planners to maximize their exposure
By Ronnie Garrett
What's live tweeting got to do with your meeting? Plenty, says Danielle Bruflodt, cofounder and director of strategy at The Inner Wild Creative Co., a Wisconsin company that helps firms with branding and social media strategies.
As a brand engineer, Bruflodt believes "live tweeting creates a sense of community and engages people in conversation, and is a must for your event because it gives it more exposure." She explains hashtags can trend before and after an event, keeping the conversation going long after the lights are shut off on the trade show floor or the doors have closed on the hotel meeting space.
Why does it work so well? Because unlike notetaking, live tweeting is "online, collective and interactive," reports Lindsay Kolowich in  "Everything You Need to Know to Successfully Live Tweet Your Event." She states "tweetable takeaways" can be packaged into 140-characters or less and shipped out to the world, then everyone following an event hashtag can retweet, favorite the tweet or reply.
"Tweeting is a fun way and a great way to bring people together, expose the event in a new way, and to get people involved beforehand, connect with them during the conference and stay connected with them afterward," states Bruflodt, who manages four companies' Twitter hashtags, responds to their tweets and live tweets during events for them.
But while live tweeting is becoming increasingly common at events, it won't be effective if organizers fail to do it properly. Live tweeting, much like anything else connected to your brand, requires sound strategy. The following are Bruflodt's top tips for live tweeting.
Develop a Hashtag
Bruflodt recommends jumping online to Twitter and searching the hashtag you want to use. For example, if you want to use "Emmy," you would search for Emmy. If Emmy is in use, maybe all that's needed is to add the year, so #Emmy16 or #Emmy2016, to keep it fresh and unique.
Use the event name or abbreviation in the hashtag if you can, she says. But remember to keep it short. The more characters you use in the hashtag, the fewer characters others have to use in a tweet. If your event is known as the Fresh Foods Marketplace, perhaps #FreshFoods or or #FFM16 would be appropriate.
Publicize Your Hashtag
To get the biggest bang for your buck, the hashtag needs to be used, but it won't be if no one knows what it is. Bruflodt recommends getting that hashtag out everywhere and every time you talk about your event. That means putting it in promotional materials, emails, Web pages, banner ads, Facebook pages, email signatures and so on. At the event, use it in signage, on table cards with the Wi-Fi password listed, in event giveaways and more. She recommends listing the hashtag with the words "Can't wait to hear from you" or something to that effect.
Make Tweeting Someone's Task
It's important to assign a person or a team to tweet before, during and after the event. This person needs to send out original tweets and respond to tweets as they come in. Things get busy as events unfold, and unless someone has this responsibility there will be no one manning the tweets as they arrive. "They need to like and reply to tweets and answer questions," says Bruflodt. "The more they like and respond to tweets, the more exposure the tweets get."
Schedule Tweets in Advance
Once a person or team is assigned this task, they can use the time to write and schedule tweets to appear before, during and after the event.
Early tweets might announce speakers, remind people to register or highlight special happenings during the event. "Have 20-30 ready in advance with graphics that give them a website, tell more about presenters or share other things relevant to the conference," she says. "Then like and respond to their tweets as they come in."
During the event, these tweets can announce presentations before they begin and highlight a keynote speaker's comments and more. After the event, they can thank attendees for coming.
"Use HootSuite or TweetDeck to write tweets and remember to include links to images and video," she says, noting to research speakers in advance and collect images and graphics to use with tweets. "Tweets with images perform better than those without them," she explains.
Employ a Tweet Wall
Bruflodt recommends investing in a strategically placed live tweet wall. This might be placed as people walk into the event or in a lecture hall on the stage near speakers. She states tweetwall.com and strea.ma are good sources for tweet walls.
"The biggest issue with these is that anyone can get a tweet on there and they might not even be at the event," she says. For example, someone might attempt to publicize their Etsy shop by getting a live tweet on this wall. Bruflodt states this is more of an issue at large events than small ones, and adds, "You need someone moderating tweets as they come in and approving or declining them."
Negative tweets will happen, and this is an event organizer's opportunity to engage in conversation. Bruflodt states it's important to respond to these tweets with kindness and grace. "I do not recommend ignoring them," she says. "Ignoring tweets is a great way for them to escalate."
After the Event
After the event, organizers can go through the live tweets and gather feedback. These tweets will be rich with information such as what people did or did not like, which speaker got attendees most engaged, how people liked the venue and if the length of the event was appropriate. "Reviewing tweets later gives you a great idea of how engaged your audience was," she says.
Bruflodt recommends using TwapperKeeper at twapperkeeper.com or wthashtag.com  to archive tweets for later use.
Tweeting builds community and can generate energy for an event. It's a must for today's meetings. "It's fun to be in a room listening to a speaker, and engaging with everyone in the room at the same time," she says. "It's not just about listening to a speaker anymore."