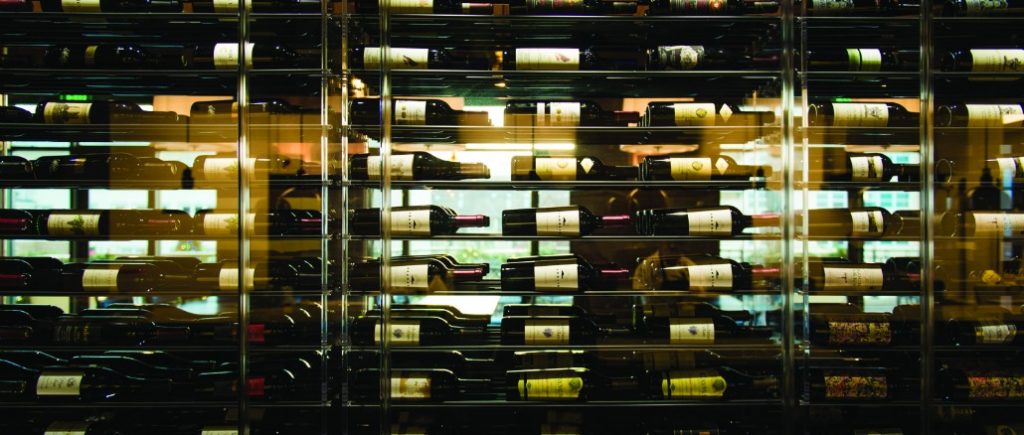 Hot Hotel Restaurants: Where business is conducted amid trendy décor and tasty eats
By Shayna Mace | Photo Credit: The Statehouse

Sometimes you just need to get away. Gather your inner circle, escape the crowds of a large event, and find a fun, yet intimate space to discuss the day's learnings or get down to business with clients. So where do you go? Not surprisingly, there are a number of amazing restaurants located in the hotels near our major convention centers. Here's an overview of some places to meet and make an impression.
The Rye at the CopperLeaf Boutique Hotel and Spa, Appleton
Located in the heart of downtown Appleton's nightlife and entertainment district, just down the street from the Radisson Paper Valley's convention center, the CopperLeaf Boutique Hotel and Spa is a perfect place to take your group after a day of seminars.
The in-house restaurant, The Rye, has "refined comfort food served in a stylish urban/ rustic setting." Diners will appreciate the eatery's high-end look, artisan cocktails and approachable menu. The dinner menu offers small, medium and large plates. Nibble on goat cheese curds, Atlantic lobster mac & cheese or an Angus beef filet with creamy parmesan hash.
For private space, the Globe and Autumn boardrooms located in the CopperLeaf Hotel & Spa serve as Rye's private dining rooms. An extensive catering menu with meat entrees, plated desserts, salads and more is available.
The Informalist at The Lismore Hotel & The Lakely at The Oxbow Hotel, Eau Claire
Eau Claire has two new boutique hotels: The Lismore Hotel opened in May 2016 and The Oxbow Hotel opened in July 2016. The Lismore is under the Doubletree flag with 112 rooms while The Oxbow is a 30-room, independently owned property.
Each hotel boasts hip, design-forward dining spaces. The Informalist in The Lismore serves farm-to-table, regionally focused cuisine. For morning stops check out ECDC Coffeehouse and for happy hour, The Dive second floor rooftop bar and lounge is a trendy hangout. The Oxbow's The Lakely takes on a "modern version of the lakeside lodge" feel with touches of rustic chic and modern, Northwoods-inspired décor, says executive chef Nathan Berg.
Both serve a tightly focused menu of entrees made with local ingredients. Berg is taking a hyper-local angle on The Lakely's food by using ingredients that are native to the area — think wild rice porridge with maple syrup, cream and blueberries or pan-fried walleye with apple cabbage slaw.
The Lismore can host larger events with 14,000 total square feet of event space with two boardrooms and two large ballrooms that can accommodate 300-plus guests each. Within The Oxbow is a gallery space that will be available for private events of 4050 people. The Lakely will cater any private event in the hotel.
The Statehouse at The Edgewater, Madison
With a variety of luxury rooms to choose from with top-notch amenities (balconies, spa fixtures, kitchenettes), The Edgewater is downtown Madison's answer to a big-city property with four dining options, spa and ice skating rink.
The richly appointed Statehouse is the hotel's signature restaurant serving breakfast, brunch, lunch and dinner. It's also one of the few restaurants in the city with a view of Lake Mendota. More casual dining spaces include the seasonally focused Boathouse, Icehouse and The Café.
The Statehouse has high-end choices like a variety of seafood appetizers and entrees (grilled baby octopus, diver scallops, oysters), juicy steaks and comfort food favorites like heritage pork chops, duck Wellington and pan-seared chicken. Pair your meal with a craft cocktail or Wisconsin craft beer.
This large property boasts cozy breakout rooms for small meetings up to the Grand Ballroom that holds 780 people. Planners will find a variety of indoor and outdoor spaces, customized catering menus and private dining rooms to make event planning and dining easy.
Jackson's Blue Ribbon Pub at the Brewhouse Inn & Suites, Milwaukee
Ready for a Milwaukee history lesson? The Brewhouse Inn & Suites is the former Best Brewery (which turned into the Pabst Brewing Company) – turned into a spectacular boutique hotel. Actual brew kettles, stained glass and reclaimed wood from the brewery are used within the property. All 90 rooms are suites with full kitchens.
The adjoining (and aptly named) Jackson's Blue Ribbon Pub is a casual, approachable hangout for lunch, dinner and late-night snacks. It perfectly captures the brewery spirit of the property.
You might not expect much from a pub for delicious eats, but Jackson's doesn't disappoint. The menu offers a step up from typical bar food by offering creative, upscale appetizers, flatbreads, salads, sandwiches, wraps and pizzas. Order the Macho Nachos — they won't disappoint.
For more creative gatherings, the Kettle Atrium can have reception-style events and Jackson's Blue Ribbon Pub can host small groups up to 200 people. The outdoor beer garden can also be reserved for work events and team-building activities.
The City Grill Bistro at the  Jefferson Street Inn, Wausau
This 100-room boutique property has an ideal location in Wausau's city center and is steps from the 400 Block, a green space for outdoor concerts and farmers' markets. Guests will like the in-room fireplaces and adjacent day spa, too. Hotel guests and non-guests alike enjoy the City Grill Bistro, a "smart casual" eatery. Rustic-glam décor jazzes up the space. The American-themed menu has mouth-watering apps like lump crab cakes, pulled pork nachos and shrimp cocktail. Casual fare like the City Grill Chop Salad or French onion soup tempt for lunch, and walleye, short ribs and chicken piccata are hearty dinner entrees.
The restaurant offers private dining rooms and an incredibly extensive catering menu of breakfast, lunch, dinner and snack choices for meetings and events.
Edited 3/26/19.