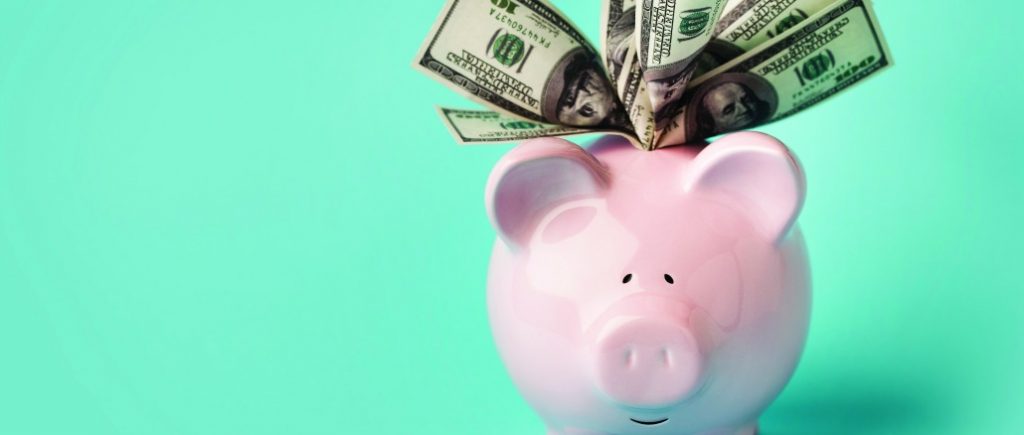 10 ways to save on your meeting expenses
By Ronnie Garrett
Conferences and meetings are expensive. There's no getting around that. But in a challenging economy where company budgets are continually being scaled back, it behooves meeting planners to respond in kind.
Wisconsin Meetings spoke with Joey Reader, CEO and founder of A-mazing Events in Appleton, Wis., and Micayla Zapata and Laura MacIsaac, catering sales manager and director of sales respectively for Monona Terrace Community and Convention Center in Madison, to gather some of their ideas for managing a meeting that toes the budget line.
The following are 10 ideas that can help you save money on your next meeting.
1. Show me the money.
To save money on a meeting, you need to know exactly what you have to spend. Planners are advised to set a firm budget and stick to it. Just like a bride planning the wedding of her dreams, pinning down monetary limits early on aids planners in determining a meeting style then selecting a location, accommodations, caterer, entertainment and more that fits the meeting's pocketbook. However, as planners make these selections they need to ensure they leave a little wiggle room in the general fund to pay for unforeseen expenses as they arise.
2. Plan Ahead.
Pick a couple of dates as meeting options, your preferred date and a backup one. Ideally, those dates should be months out, Reader recommends. "I think planning ahead often gets pushed to the side," she says. "It sounds so basic, but planning ahead provides vendors and suppliers with more options, while last minute changes and requests have the potential to cost more money. Pulling an event together six months ahead versus three weeks gives you a little more flexibility."
Reader states planning ahead can save meeting hosts money on an independent planner, who won't need to pull resources together at the last minute; suppliers and vendors, who can plan for the equipment they need in advance instead of paying a surcharge to get it to the meeting at the last minute; and more.
How far in advance is determined by the type and the scope of the event. "For really large events you might be planning years in advance," Reader says.
3. Pick a Date.
Pick a date that others do not want. Looking for hot dates, offseason dates and lower-tier destinations can save money. "Ask the meeting site/hotel if there are certain dates they are looking to fill … they may be willing to provide a discount to the meeting room rental/hotel room rates," MacIsaac says. "Can you do the meeting and the meal in the same space? That also will save on room rental."
4. Negotiate. Negotiate. Negotiate.
"Always negotiate with vendors before signing a contract," says Reader. "Don't be afraid to ask for percentages off, discounts on AV equipment, or food and beverage minimums. If you don't ask, you won't get," she says. On average, asking for discounts can net up to a 10 percent savings in costs, she adds.
5. Go Electronic.
The cost to print flyers and brochures can really add up. For this reason, Reader advises going electronic whenever possible. "If you can send communications via email or promote on social media, versus printing a hard copy mailer, you can save on printing costs along with postage," she says. "We work with one group that has saved a lot of money by eliminating the printing and mailing of tickets for their events."
Some tips for making this successful include making sure that attendees are advised to add the meeting host to their approved email senders list. This ensures notifications don't land in the junk folder. Use several forms of electronic communication, too. This way if email lands in the junk folder, potential participants may still see your communications on social media. Track open rates on email notifications, and make phone calls to those who are not opening the emails.
Once attendees are registered, an app can be a great way to keep the lines of communication open. "All updates can be communicated through the app," says Reader. "Likewise you can save on program printing and event-day flyers by having that information available through the app. Speaker presentations can be available on the app, as can post session evaluations."
6. Consider the décor.
Planning décor is much like a bride decorating for a wedding; with a wedding you can do simple flowers in a mason jar and colored table cloths or you can do expensive decorations with name tags for every guest, crystal vases filled with roses, candles and custom linens. The options are endless.
Reader states one very basic way to save on décor is in event signage. If the venue has electronic screens available, you can avoid printing signage and put notifications on digital screens. "We are working on an event at a newer venue with 27 digital screens, and it is very competitive to utilize those screens versus printing signage," she says. "If you do have to print signage, printing decals for sponsor logos, arrows or other updates that you can add to the sign, can save the cost to print the entire sign over every time something changes."
Ask for free use of hotel linens and buffet décor, reuse florals, and use the facility décor as much as possible to reduce décor costs. "If it is a themed event, pick a venue that complements the theme," Reader says. "It can represent a huge savings in terms of décor."
"If a facility offers in-house AV services, ask to use them," adds MacIsaac. "Those are typically more economical than using outside AV companies."
7. Make a Menu.
While a menu needs to fit the meeting style — you wouldn't want to serve sliders and chips at an upscale cocktail party — there are ways to save money on food, notes Zapata.
Doing the following can trim food costs:
Serve bulk beverages. "Infused waters, specialty cocktails and lemonades by the gallon save money and create interest with a fun display," Zapata says.
Think seasonally for food. "Most places price accordingly to what is in season locally," Zapata says. "The food is also of better quality when you eat with the seasons."
Plated entrees are generally less expensive, she says.
Consider hors d'oeuvres service. This raises the level of the service while elevating the caliber of the function. "People tend to take more food from a station than when they politely select one item from a staff tray," Zapata says.
Instead of serving hard liquor, both Zapata and Reader recommend just beer, wine and soda. "Beer and wine costs less than hard liquor," Reader says.
8. Event Timing.
Planners can lower food costs by timing the event appropriately. For shorter three to four hour events, avoid holding the event over a meal time. "By avoiding holding the meeting over lunch, dinner or even breakfast, event hosts can save money by offering light refreshments instead of an entire meal," says Reader.
And if an event must be held over a meal, try to arrange it so that it's held over breakfast. It's possible to offer consumption-type food offerings at a breakfast so that you are only charged for what's eaten. "Yogurt, whole fruit, granola or cereal bars are a good option if there is low attendance or you are unsure of your attendance," Reader says.
9. Keep Tabs on Transportation.
Though gas prices are low, if the event is going to require transportation, keep all special events close to the host hotel to allow attendees to walk. Hosting the event in a city with public transportation can also eliminate the need for transportation. When guests must be shuttled somewhere, set up official transportation times so if guests want to be transported for free they have to do it during those times, or arrange their own transportation.
10. Adhere to Deadlines.
Meeting deadlines helps you avoid incurring charges that could have been avoided, states Reader. Give appropriate counts on the day they are asked for, whether it's for lodging, food and beverage or linens. "We enter every date into our system two days before the actual date to ensure we do not miss them," says Reader. "Even with linens, if you have to make a special order after they have already been shipped, overnight costs can be expensive. Make sure you abide by deadline dates and confirm all your numbers and details."
While it's true that meetings are expensive, you can toe the line on costs and stay within your budgets by following these 10 tips.