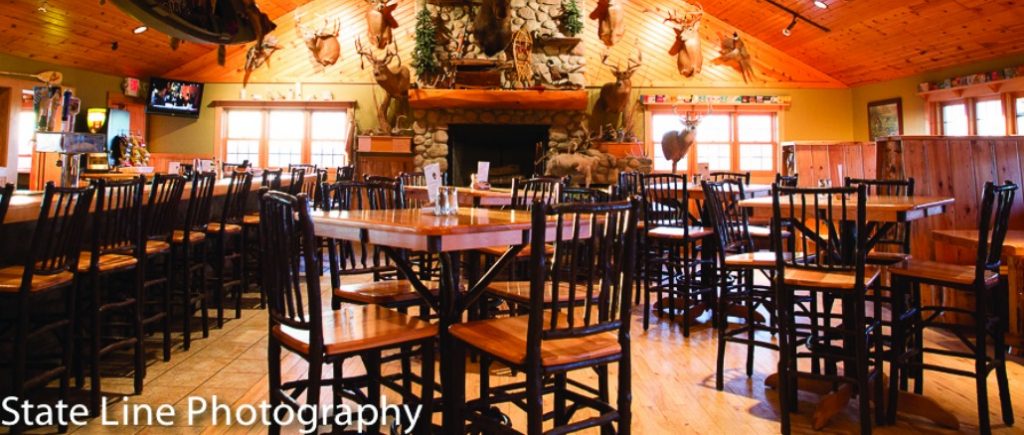 Wisconsin's hunt clubs offer unique experience for small groups
By Betty W. Stark | Photo Credit: Milford Hills

Looking for a unique outing for your group? Or perhaps, your company's executive team is looking to impress a potential client? Game hunting may not be for everyone, but for hunting enthusiasts, it can be an exciting activity that satisfies a competitive spirit and provides a unique, shared experience.
In Wisconsin where so many traditions embrace the land, it's no surprise that the sport of upland game bird hunting has evolved over decades to include places defined as hunt clubs.
The "club" might have begun as a simple shelter tucked along wooded edges of a fallow family farm, or on private land purchased by bird hunting enthusiasts hoping to bag pheasants, grouse, or larger game.
Some clubs added sporting clay shooting stands for those who want to be outdoors but aren't into hunting. The "simple shelters" became permanent, gaining impressive fireplaces, comfy leather sofas, flat screen TVs, maybe a kitchen and a few bedrooms for overnight stays.
And so the tradition grew.
In Spring Valley, about 20 minutes west of Janesville, the Blonhaven Hunt Club is the oldest continuous hunting preserve in Wisconsin, dating back to 1953. Sporting a new lodge with fireplace, a pro shop offering gear for hunters and their dogs, and a full-service restaurant for smaller groups, the preserve includes 300 groomed acres for hunters who reserve a half or full day.
For groups of 10 hunters or more, a field hunt package includes four birds released and a buffet-style lunch. Blonhaven can accommodate up to 45 hunters at a time in field hunts. Guides are available to provide assistance as needed.
Milford Hills near Johnson Creek is an exceptional family farm-turned-club in its 20th year hosting events year-round, including corporate retreats, team building, fundraisers, meetings and lots of weddings.
A membership club for those who want frequent access to the 13 hunting fields, Milford Hills is also open to non-member groups. The highly-rated clubhouse dining room is typically open to groups or the public during the September to April hunt season, though less frequently Friday through Sunday during the busy May to October wedding season. Sporting clays action is available year-round.
"We emphasize versatility," explains Jill Sukow, director of sales. "We work with corporate groups that meet in our Members Room or Conference Room, or host trade shows in the Outpost Building. Some business events include hunting, some don't, but it's definitely an option. We have golf cart shuttles for those who prefer not to walk, and an in-house food staff to create a sit-down dinner or buffet from the diverse menu, including fine dining and wild game.
"We offer a list of preferred vendors, including area motels for overnight guests, complete with shuttles. We also have a ranch home onsite that sleeps eight in a four bedroom, 3.5 bath configuration. This works well for families attending weddings."
Cedar Valley Lodge, tucked against hilly terrain near Spring Green (45 west of Madison) covers a 585-acre preserve along the edge of the Lower Wisconsin State Riverway. The 8,000-square-foot lodge is rustically elegant with elements of Prairie architecture, massive wood beams and salvaged Wisconsin barn boards.
Initially conceived by the Jeff Maier family as a private hunt club, the lodge was quickly discovered by business and social groups in Spring Green, Madison, Milwaukee and beyond that wanted "a place to themselves" without sacrificing comfort and amenities. In addition to corporate business, Cedar Valley is also popular for weddings and private parties; personalized planning is offered.
Groups have access to a fully equipped board room with wireless internet access, flip charts, LCD projectors and a projection screen. The lodge and grounds can accommodate up to 150 for a special event, with a full kitchen, cash bar and local catering services, or smaller groups can opt to cook on the outdoor grill. Lodging is available onsite and at area motels.
Group hunting for upland game, turkey and whitetail bow is available, including dogs and guide service, as well as fishing on the river nearby. Hunting memberships can be purchased.
At Coyland Creek Sporting Clays and Game Preserve in northwest Wisconsin near Siren and about 90 miles from both Eau Claire and the Twin Cities, owners Mitch and Kelsie Coyour have created a fully-equipped hunting and event center on over 300 acres of family land, doing much of the design and building themselves over 12 years.
Private and corporate groups have access to a clubhouse with full bar, snacks and pizza (also open to the public), a new, fully-equipped 12-bed bunkhouse, an outdoor pavilion with full bar suitable for groups up to 300, including weddings, hundreds of prime acres for upland bird hunting and two sporting clay courses equipped with automatic throwers, gun racks and shooting stands.
"We have a list of preferred florists, caterers, photographers, shuttle services, area hotels — whatever our guests need," says Kelsie Coyour. "Clients contact us to ask us if we can do 'X' and we do it.
"We recently entertained a group of travelers from China, client guests of a large Minneapolis company. They spoke no English and were accompanied by interpreters. They wanted to experience everything, including a sporting clay shoot."
Not all Wisconsin hunt clubs are steeped in tradition. Wisconsin Adventures, LLC and Upland Bird Hunting Expeditions, launched by Rodrigo Camacho in the New Glarus area about four years ago, grew out of a passion for hunting, dogs and the land.
Focusing on pheasant hunting, trap shooting and archery, he partners with nearby Oasis Game Farm, a family-owned preserve offering pheasant hunting September to April and trap shooting year-round. Archery is offered on weekends.
Hunting packages are available (no equipment or dogs required — Wisconsin Adventures provides them) and Rodrigo regularly works with area business groups who entertain clients or treat employees — and family groups — to a day outdoors.
Certified in the Wisconsin DNR hunter safety instructor program, Rodrigo also teaches shooting safety to students at the Oak Lawn Academy in Edgerton.
"I was fortunate to be introduced to hunting by my father-in-law, and I knew immediately that this very special Wisconsin tradition is my passion and my career."