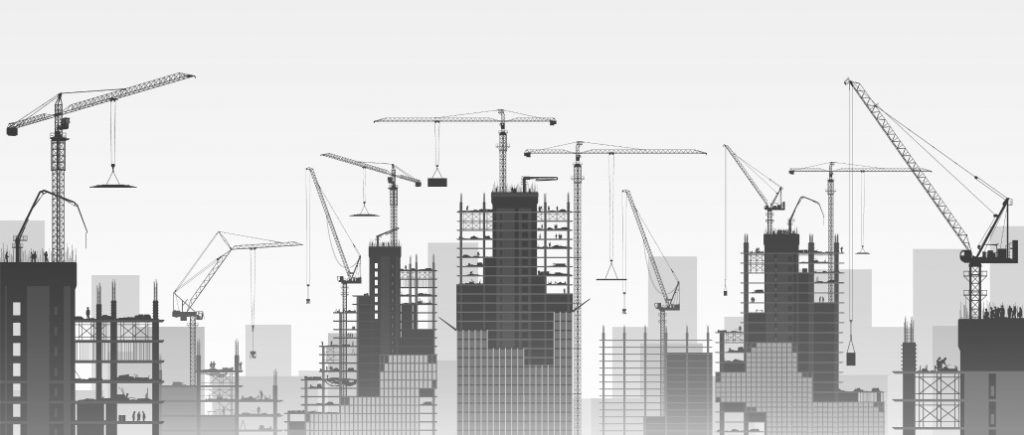 Demand drives Milwaukee's hotel development spree
02/15/2017
By Nancy A. Herrick
Not that long ago Milwaukee was criticized by convention and meeting experts for not having enough hotel rooms downtown. If event planners were interested in Milwaukee, they had limited choices about where to book rooms. As a result, in many cases Milwaukee fell off their radar.
But there has been a turnaround in the city's downtown hotel scene. Six hotels have opened, two more are making their debut this summer and several others are in the planning stages.
"Since 2009 there has been quite a boom in hotel rooms," says Matt Dorner, economic development director for the Milwaukee Downtown Business Improvement District #21. "We are catching the eye of people nationally and that translates to greater interest from groups around the country.
"It's good for business and good for Milwaukee."
THE PAST
Doug Nysse, principal of Arrival Partners, has become the go-to guy for downtown hotel development. Originally from New Zealand, he has been in Milwaukee 24 years, much of it on the design end with Kahler Slater architecture. Now his new business focuses on the collaborative approach to getting deals done.
"I've touched most of the hotel projects downtown in one way or another," he says matter-of-factly.
Nysse says there was a measurable void in the number of hotel rooms for a city of Milwaukee's size.
In 2008, Milwaukee was the 39th largest market nationally by population, but with just 3,125 hotel rooms, ranked 58th in total rooms. "If you're a hotel guy, you could see that Milwaukee was underserved – and that translates into opportunity," he says.
Since then, the Aloft (2009), Iron Horse (2010), Hilton Garden Inn (2012), Brewhouse Inn & Suites (2013), Marriott Milwaukee (2013) and Potawatomi Hotel (2014) have opened. The number of hotel rooms has grown to 4,188.
"There was such a gap. And Milwaukee was able to break through even in the recession," Nysse says. "There was a significant market that hadn't been tapped."
Another plus, according to Marco Bloemendaal, senior vice president of sales for VISIT Milwaukee, Milwaukee's convention and visitors bureau, is that the increased development has lit a spark.
"When new hotels move into an area, it wakes up other possibilities," he says. "And it leads to existing facilities updating and refreshing their properties."
THE PRESENT
Two hotels have opened in downtown Milwaukee. The SpringHill Suites at 744 N. Fourth St. opened in June. It is the third hotel to be connected via skywalk to the Wisconsin Center, Milwaukee's convention center, and the only all-suite hotel. The other two hotels are the Hyatt Regency at Fourth and Kilbourn Avenue and the Hilton Milwaukee City Center at Fifth and Wisconsin Avenue.
Occupying a converted historic office building that dates to 1928, the SpringHill includes 155 suites that are about 25 percent larger than a typical hotel room. It offers three meeting rooms with a total of 1,840 square feet of space, with the largest event space accommodating about 75 people, says Michael Aftanski, general manager.
The Kimpton Journeyman at 310 E. Chicago St. opened Aug. 1. It is the first Kimpton in Wisconsin and the first hotel in Milwaukee's Historic Third Ward. The upscale hotel has a restaurant and rooftop bar, among other distinctive touches.
The Kimpton Journeyman will have 158 rooms, including six suites, and more than 6,000 square feet of meeting and event space, according to Patrick Gaskin, general manager. That space includes a 3,000-square-foot ballroom with two adjacent rooms of about 1,000 square feet each on the second floor and flex space adjacent to a bar and outdoor patio on the top floor.
"The rooftop venue already is creating a buzz," he says. "We receive five to eight calls a day from people kicking the tires and wanting to know more about it."
In addition, Bloemendall says the Hyatt Regency Milwaukee has just reopened its rooftop space. Formerly a revolving restaurant, it has been repurposed as a multipurpose meeting venue – and will no longer spin.
"Downtown today is being viewed as vibrant and we have a healthy transient business market," says Bloemendall. "Our leisure market also has remained strong – and the word is spreading."
When the word gets out, increased event activity follows as the positive vibe about Milwaukee makes the city an easier sell for convention and meeting planners.
"In 2014 we had 390 bookings for meetings of all sizes," Bloemendall says. "That grew to 569 bookings in 2015. And we are seeing the upward trend continue so far in 2016, especially in smaller, shorter-term events."
THE FUTURE
The downtown hotel boom shows no sign of letting up, with three new projects in various stages.
Ground has been broken for the Westin Hotel immediately south of the U.S. Bank Center between Cass and Van Buren streets.
The nine-story hotel is expected to have 220 rooms and suites, 9,000 square feet of meeting and event space (including a 5,000-square-foot ballroom), a fine-dining restaurant and large lobby bar. Plans call for its completion as early as June 2017.
Plans are progressing on a Hilton Homewood Suites hotel in the historic Button Block Building at 500 N. Water St. The extended-stay hotel is expected to have 94 rooms and open in 2017.
Choice Hotels International has purchased property at Plankinton and Clybourn downtown for a proposed Cambria Hotel. Tentative plans call for a 110- to 150-room hotel.
Nysse says he knows of as many as nine other hotel projects in various phases of pre-development, "but I can't speak about them at this time."
"Big, small, across the board and all downtown," he says. "Not all will get built, but we still have a way to go before the market is saturated. I believe there is still room for growth."
The hotels that have been built recently, and the three being planned, are smaller hotels. Most are east of the Milwaukee River and cater primarily to business and tourist clientele.
"We do see that the cities we compete with for conventions have more big box hotels, with 800 rooms and above," says Bloemendaal. "The reality is that while we now have more hotel rooms, it still can be difficult to compete for the biggest conventions."
Expanding the Wisconsin Center would help. Its first phase opened in 1998 at Fourth Street and Wisconsin Avenue, with Phase Two completed two years later. "It was planned in three phases and we hope that third phase can be accomplished, and even expanded," says Bloemendaal.
The Wisconsin Center is 188,695 square feet, which makes it the smallest among the cities with which Milwaukee competes directly for conventions. Louisville, for example, has more than 1.3 million square feet in its convention center; Cleveland has 1.2 million plus; Indianapolis, 749,000; St. Louis, 502,000; Kansas City, 388,000; Pittsburgh, 313,400; and Portland, 255,000.
A feasibility study done in 2014 for the Wisconsin Center District proposed an additional 60,000 square feet of new exhibit space, a 14,000 square foot junior ballroom and additional meeting rooms.
"We're very happy the stakeholders found a way to get the arena project done and keep the Milwaukee Bucks here," says Bloemendaal, speaking of the recent approval of the city to help fund a new arena for the city's NBA team. "We hope they can offer support for more convention space as well."
Dorner, of the Milwaukee Downtown Improvement District, concurs. "In order to compete for larger conventions or to be able to have more than one large conference here at a time, the convention center will need to expand," Dorner says. "I anticipate that will be a big topic of discussion among downtown stakeholders going forward in 2016.
"We need to find a way to get it done."