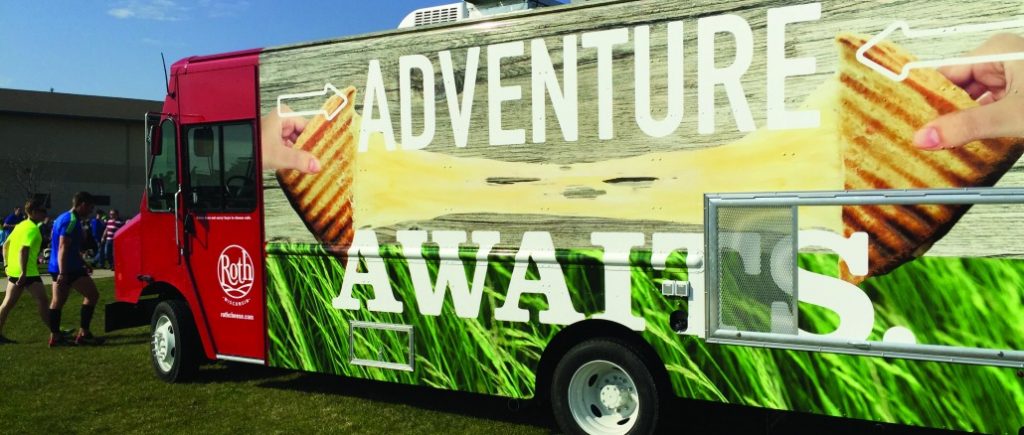 Just Say Cheese!: For an authentic Wisconsin experience, plan a group outing at one of many cheese stores or facilities
By Mary Bergin
Wisconsin earns its big-cheese reputation in all kinds of ways: No state produces more of this dairy product or routinely earns more national awards for cheese quality. At least 600 varieties are the work of 1,170 (and counting) licensed cheesemakers, whose combined fromage output is higher than Italy's and just behind France.
Most of Wisconsin's 126 cheese factories are not equipped to welcome visitors or are too small for a crowd, but don't let that discourage you from considering a cheese-themed workshop, tour or other group outing. Reservations usually are necessary, but the wedge of possibilities is wide.
GREEN COUNTY CHEESES
Less than one hour south of Madison is Green County, home to one dozen creameries that make at least 50 kinds of cheese, including the pungent Limburger (nobody else makes it in the U.S.) and classic Emmentaler (a Swiss cheese formed in 180-pound wheels). No other county is home to more master cheesemakers, whose advanced certification requires three years of study and European-style apprenticing.
An exploration of the area can last an hour or entire day. The most logical place to begin is the National Historic Cheesemaking Center in Monroe, for an overview of how cheese was made long ago. On the grounds is a restored farmstead cheese factory from the late 1800s, with copper vats and other original equipment. Tour guides include retired cheesemakers.
Add time with Tony Zgraggen (a native of Switzerland who knows how to yodel) at Alp and Dell Cheese Store, which is attached to Emmi Roth USA, producer of world champion cheeses such as alpine-style Grand Cru. Zgraggen explains what goes on behind observation hall windows, shows a short video and serves cheese samples. Tours are free, even by the busload, but consider paying $5 per person so everybody leaves with a bag of cheese curds. Visit between 9 a.m. and 1 p.m. to see cheese production.
Also possible are events to meet one or more local cheesemakers and sample cheese, says Noreen Rueckert, director of Green County Tourism. Her office would make the arrangements, and cost varies. A promotional Emmi Roth food truck can be booked seasonally, sometimes without charge.
Fifteen miles east of Monroe is Decatur Dairy, known for its Havarti; taking the $5 factory tour means putting on a hairnet and booties before walking sometimes-narrow passageways and damp floors.
CARR VALLEY CHEESE
One of the most celebrated artisan cheesemakers is Sid Cook of century-old Carr Valley Cheese, whose Sauk City outlet is 25 miles northwest of Madison. He has won more top cheese awards nationally and internationally than any other cheesemaker on the continent; products contain milk from cows, goats and/or sheep. Guided cheese tastings for groups of 15-30 last 1.5 hours, cost $12 per person and can be customized to include beer and/or wine pairings for an additional fee. Reservations should be made at least 30 days before visiting.
These events occur in a roomy commercial kitchen where gourmet chefs conduct cooking demonstrations for the public, and these classes fill quickly. Carr Valley's other seven locations welcome visitors by the busload for shopping and learning about cheese through videos or observation windows. Most of these outlets are small and in more rural locations, so it is important to call ahead when groups are large.
LESSONS IN SUSTAINABILITY
Organic whey powder is sold as a byproduct at Cedar Grove Cheese, 18 miles west of Sauk City, where cheeses are made with organic milk. Some varieties, including a mozzarella, are unique because water buffalo milk is used.
Also unusual is the factory's Living Machine, whose microbes and hydroponic plants turn wastewater into fluid clean enough to discharge into nearby Honey Creek. Book a tour and explanation of this process in addition to Cedar Grove's traditional cheese tour, then stock up on fresh curds and specialty cheeses made in small batches, such as Donatello (a nutty sheep's milk cheese) and Weird Sisters (a mix of cow and water buffalo milk).
Cedar Grove founder and cheesemaker Bob Wills opened Clock Shadow Creamery in the Walker's Point neighborhood of Milwaukee in 2012. It is the state's first urban cheese factory and known for quark, a spreadable cow's cheese that has less fat and is slightly sweeter than cream cheese. Quark production is rare in Wisconsin.
Sustainability rules here, too. Expect geothermal heating and cooling, repurposed building materials, rainwater collection and other ecological measures. Rooftop gardens are available for events of up to 60 guests.
Clock Shadow tours last 20 minutes to one hour. Like Cedar Grove, a busload of visitors is simply split into smaller groups that shop, tour, observe or taste, then rotate. Expect more types of fresh cheeses here and more aged cheeses at Cedar Grove.
One block away is Purple Door Ice Cream, where 20 kinds are for sale by the pint, scoop or flight (small-scoop samplings).
DEEPENING THE EXPERIENCE
Theresa Nemetz of Milwaukee Food Tours organizes excursions for groups up to 200 and has showcased cheese. "We enjoy customizing tours to meet the needs, interest and size of the group," she says. Events can last 1.5 hours to multiple days.
Her Walker's Point Dine Around involves multiple stops, including Clock Shadow Creamery, at $80 per person. The Progressive Ethnic Lunch Tour begins with an overview of city history and nibbles at Wisconsin Cheese Mart, moving via bus to Irish, Polish, Italian and German locales at $55 per person.
A hands-on introduction to cheese making is possible 20 miles north of Milwaukee, where Steve Shapson at The Cheesemaker, Mequon, arranges workshops for up to 12 people. They learn to make quark, mascarpone, brie and/or other dairy products. Price depends upon length and type of class. Cheese talks, with wine-cheese matches, are another option.
In true farm-to-table style, Pagel's Ponderosa Dairy near Kewaunee offers three-hour tours that include box lunches with meat and cheese sourced from the farm, which is among the largest in Wisconsin. Pagel's makes cheese curds onsite and at its Cannery Public Market, whose downtown Green Bay restaurant features beef and other products from the mega-farm.
The restaurant's upstairs Hayloft accommodates up to 50 for meetings or wine/beer pairings with cheese. "We take pride in our cheese in Wisconsin and love educating travelers about what we have to offer," says spokeswoman Julie Veldhuis.